We don't just hire talent, we hire leaders.
We aim to develop strong leaders, who shape an equitable and inclusive culture that drives excellence and innovation. This is how we contribute to our stakeholders and the economy as a whole.
It is a matter of great pride for us to be regarded as an employer of choice. We want our employees and potential joiners – to see us as a place where they can learn and grow.
If you have the drive and passion to make an impact, we promise to give you an environment to thrive.
We provide the perfect springboard through our recruitment programme that helps commence an exciting journey – a journey that enhances your knowledge, unleashes your potential, and develops you into a leader.
One Team, Many Possibilities
One Team, Many Possibilities' is a reflection of the unique, inspirational, and diverse possibilities that exist within Lucky Core Industries. 
We offer exciting opportunities to both — fresh graduates as well as experienced professionals. Through our diverse business and product portfolios and versatile functional streams, we provide 'Many Possibilities' through diverse career development plans that enable our employees to develop and grow.
Take a look at our programmes that are covered under the ambit of Lucky Core Industries's 'One Team, Many Possibilities.'
Diversity & Inclusion
Lucky Core Industries is an employer of choice providing professional development and equal networking opportunities to foster the culture of inclusivity which is imperative to the approach which we adopt to conduct our business practices.
The diversity of our leaders is as much a key strength as the diversity of our businesses and the industries we operate in. We ensure our leaders' journey is meaningful, rewarding and exciting, regardless of their gender, race, ethnicity or background.
iMPACT Women's Development Programme (WDP)
WDP is a 4-week internship programme for female students from diverse backgrounds. The aim of the programme is to provide high calibre students an opportunity to gain direct exposure to a wide range of opportunities around learning, networking and first-hand corporate exposure.
iMPACT Scholarship Programme(WDP)
The iMPACT Scholarship Programme programme aims to provide scholarship opportunities to female students with financial limitations to pursue their undergraduate degree from reputable universities of Pakistan.
Workplace Wellness Programme
For individuals to be productive and perform to the best of their abilities, it is important that they feel appreciated, engaged, and cared for. At Lucky Core Industries Limited, we offer a wide range of resources and opportunities designed to ensure the wellbeing of our colleagues. These include:
Subsidised meals

Flexible working hours

Gym 

Indoor and outdoor sports facilities

Swimming pool (Soda Ash facility in Khewra)

Winnington Club (Soda Ash facility in Khewra)

Education funds for scholarships
Learning and Development
We recognisze that a company's success is based on the multiplier effect of its people, and in line with that development, coaching and mentoring are a top priority for Lucky Core Industries. Any business strategy is only as good as the people who execute it, thus Lucky Core Industries invests heavily in the development and coaching of its employees.
We have recently launched Lucky Core Industries Learning Academy – a platform for bespoke learning solutions for all levels based on individual development plans of each employee and the organiszational capability needs. It offers a wide variety of capability building programmes from personal effectiveness to functional expertise
. Learning interventions driven under the Lucky Core Industries Learning Academy are delivered through various platforms such as face- to to-face, instructor led, virtual, or blended.
Lucky Core Industries Learning Academy is in line with the 70:20:10 model of learning and development that exists to transform mindsets and capabilities of our employees.
Furthermore, our Leadership Framework 'Enable to Achieve' allows us to create value through exceptional teams and incorporates two main competences-
Enable
and
Achieve
. These define behaviours that distinguish our leaders from others by offering customiszed development modules for various levels of leadership within the organisation. 
This philosophy enables effective leadership in the Lucky Core Industries context.  During June- July 2019, over 13,900 hours were invested in the learning and development of our employees. 
In line with our tradition of acreating a highly engaged workforce and raising the bar with real-time insights. we have 'iMPOWER surveys. The surveys give our employees a voice and help us obtain real-time feedback so that the line managers can continue to strive towards providing a productive environment. 
RISE high with us
We believe that the fastest way to getting somewhere is asking those who have already made gone through the journey. Our mentoring programme, RISE, helps our young leaders to connect with our more experienced leaders to transmit
knowledge, social capital, and the psychosocial support pertaining to work, career, or professional development
which might otherwise be lost. 
Employees' Testimonials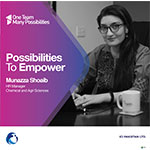 Possibilities to Empower at Lucky Core Industries
"I have never let my gender define me nor have I allowed it to become a barrier in achieving what I aspire to. Today, I am not only one of the youngest but also the only female in the Executive Team of the Chemicals & Agri Sciences Business. If I can, so can you – just be true to who you are and continue breaking the stereotypes that world holds for you."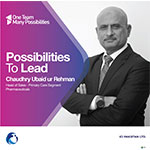 Possibilities to lead at Lucky Core Industries
"At Lucky Core Industries, I have led the sales team, regionally and nationally for many years and I have discovered a new confidence in myself that continues to benefit me both personally and professionally."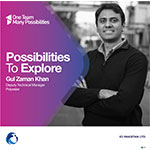 Possibilities to Explore at Lucky Core Industries
"The journey here has been exciting, challenging and rewarding in terms of learning and personal development. From working in manufacturing plants to launching new products and strengthening my capabilities as a leader."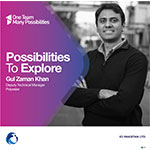 Possibilities to Belong at Lucky Core Industries
"I am so incredibly lucky to work for an organisation that not only values working mothers, but actively makes every effort to create a culture that supports them. Lucky Core Industries has done a great job of embracing how mothers can be different after having children than they were before."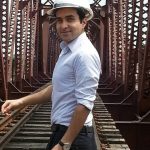 To say that my experience with Lucky Core Industries Limited has been life-changing would be an understatement. Lucky Core Industries Limited provided me the opportunity to take on demanding responsibilities early in my career, encouraging me to instil discipline, confidence, and critical awareness into my mindset. The people at Lucky Core Industries Limited have inspired me to achieve more and push myself to limits I had never explored before. Working at Lucky Core Industries Limited means you become a part of the family. And like all caring families, I can truly say that I have become a better person for it.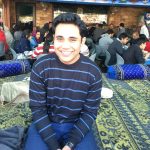 There are many factors that make working at Lucky Core Industries Limited an unparalleled experience. It's the combination of being able to work amongst highly qualified and supportive colleagues who encourage you at every step, coupled with infinite potential and the desire for continuous growth. Lucky Core Industries Limited provides a progressive and positive environment, and due to our diverse business portfolio the learning and growth opportunities are infinite. I am proud to be a part of Lucky Core Industries Limited's team.

Very few companies are as keen on developing an employee right from the early stages as Lucky Core Industries Limited. Not only has the start of my career been exciting with Lucky Core Industries Limited but in addition, the encouraging culture and abundant opportunities have provided me the experience to take on responsibility early on. The Company has taught me to be social, yet independent; headstrong, yet a team player.